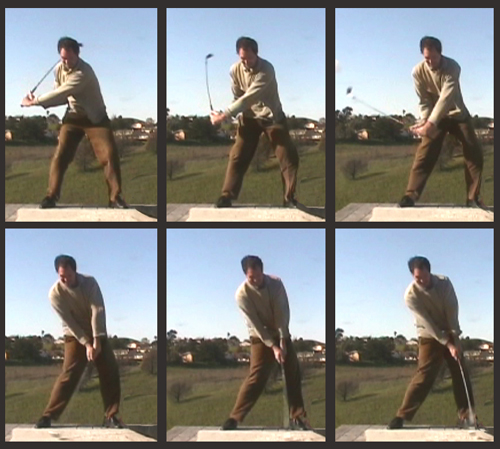 Piping a 1953 Tommy Armour 2 iron off the deck!

2 iron off the deck DTL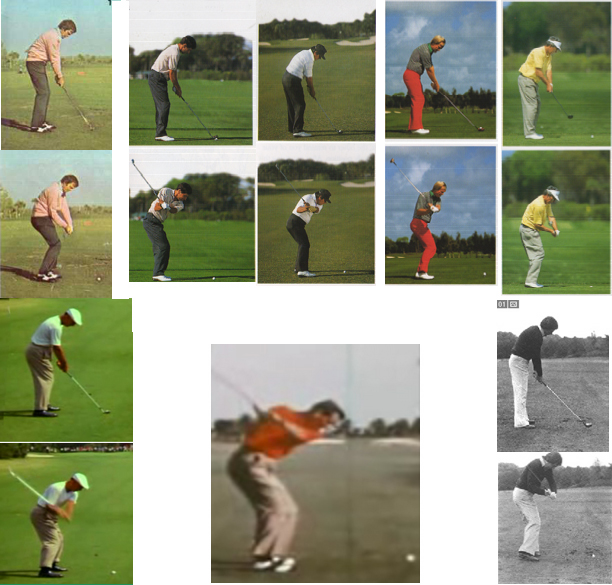 Creating vertical ground pressures! Got it?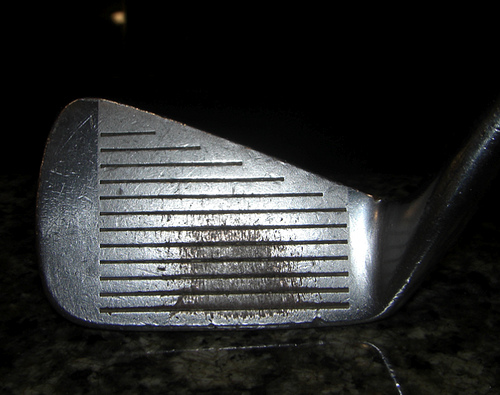 My 7 iron after 7 years on tour and about 45,000 shots!
Two of my favorites, Ben Hogan and George Knusdon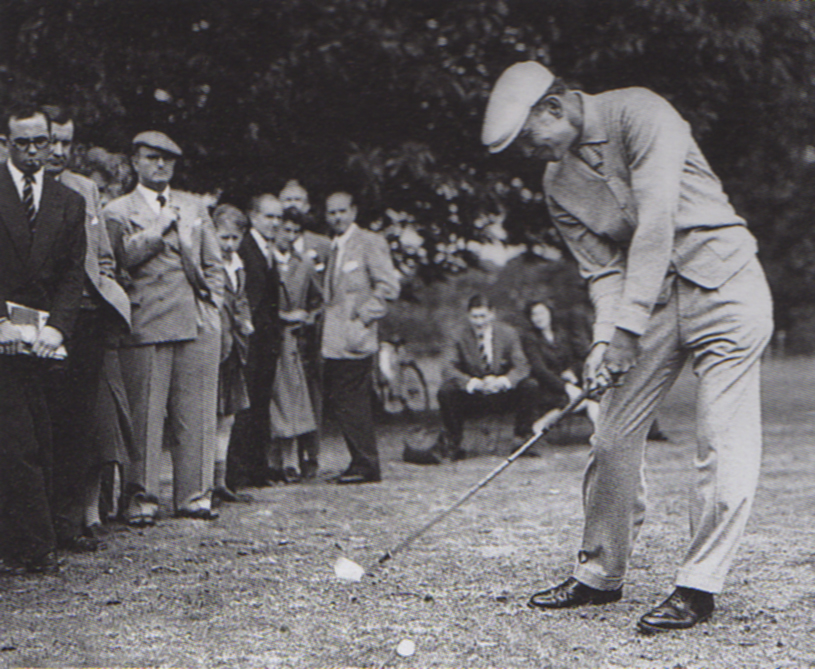 The Secret is clearly revealed... Don't know? can't see it? any doubts? write me!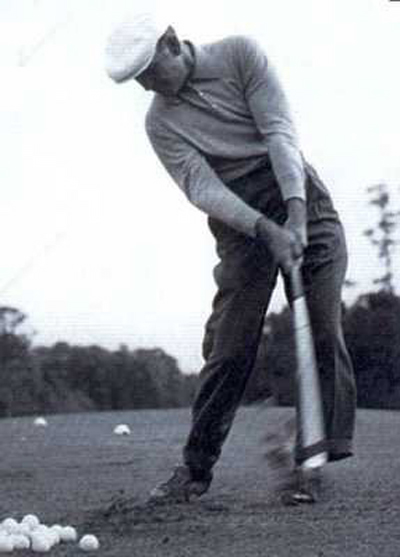 The mystery of golf goes away when the right arm participation is understood!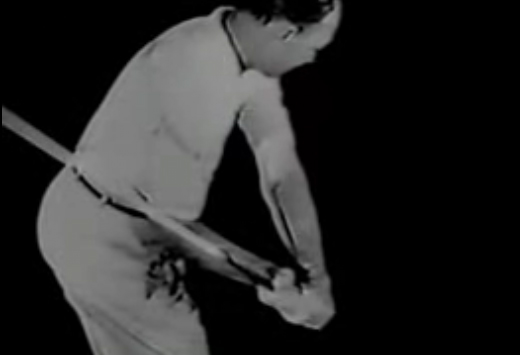 P3 on the 4:30 line...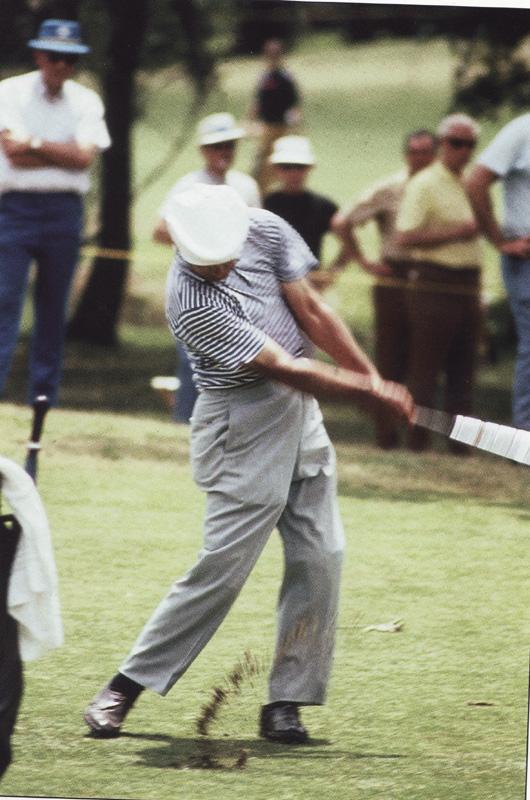 Right arm saved, with true internal rotation. Got it?
A few of my favorite sets!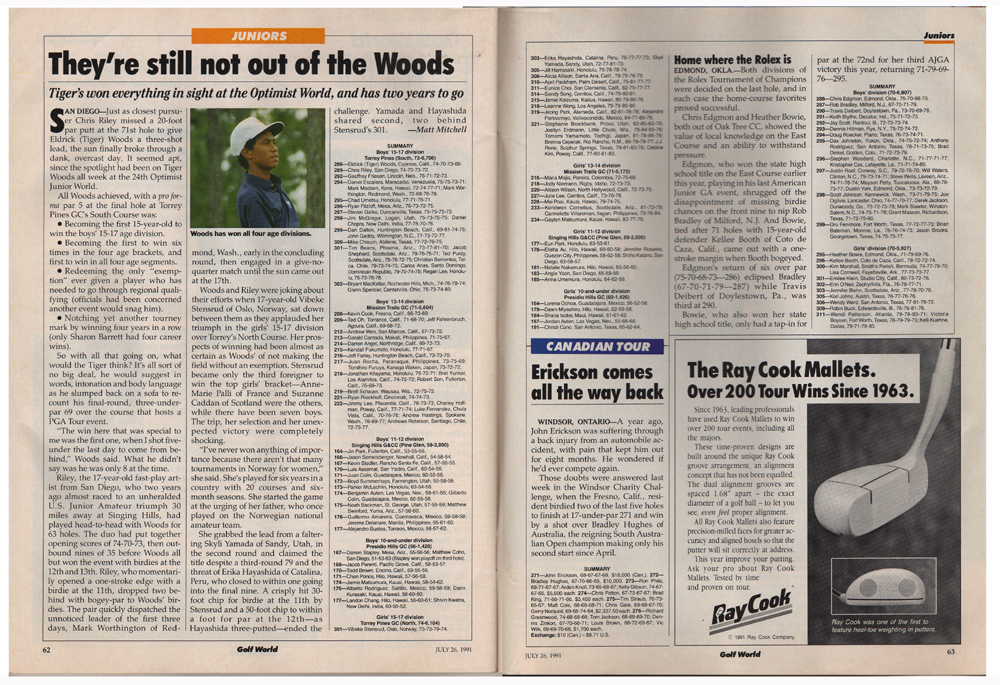 Tiger and I in Golf World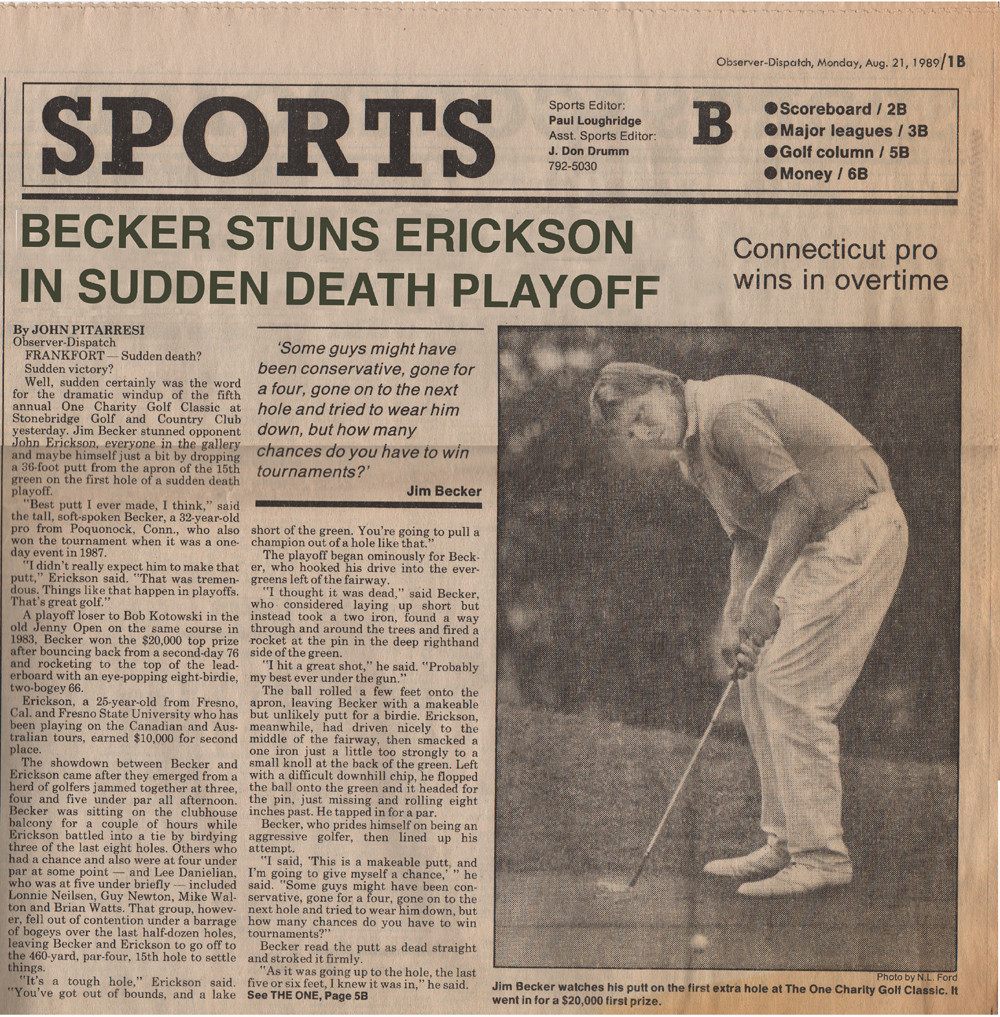 Stunned was an understatement, and my first tour pro win had to wait....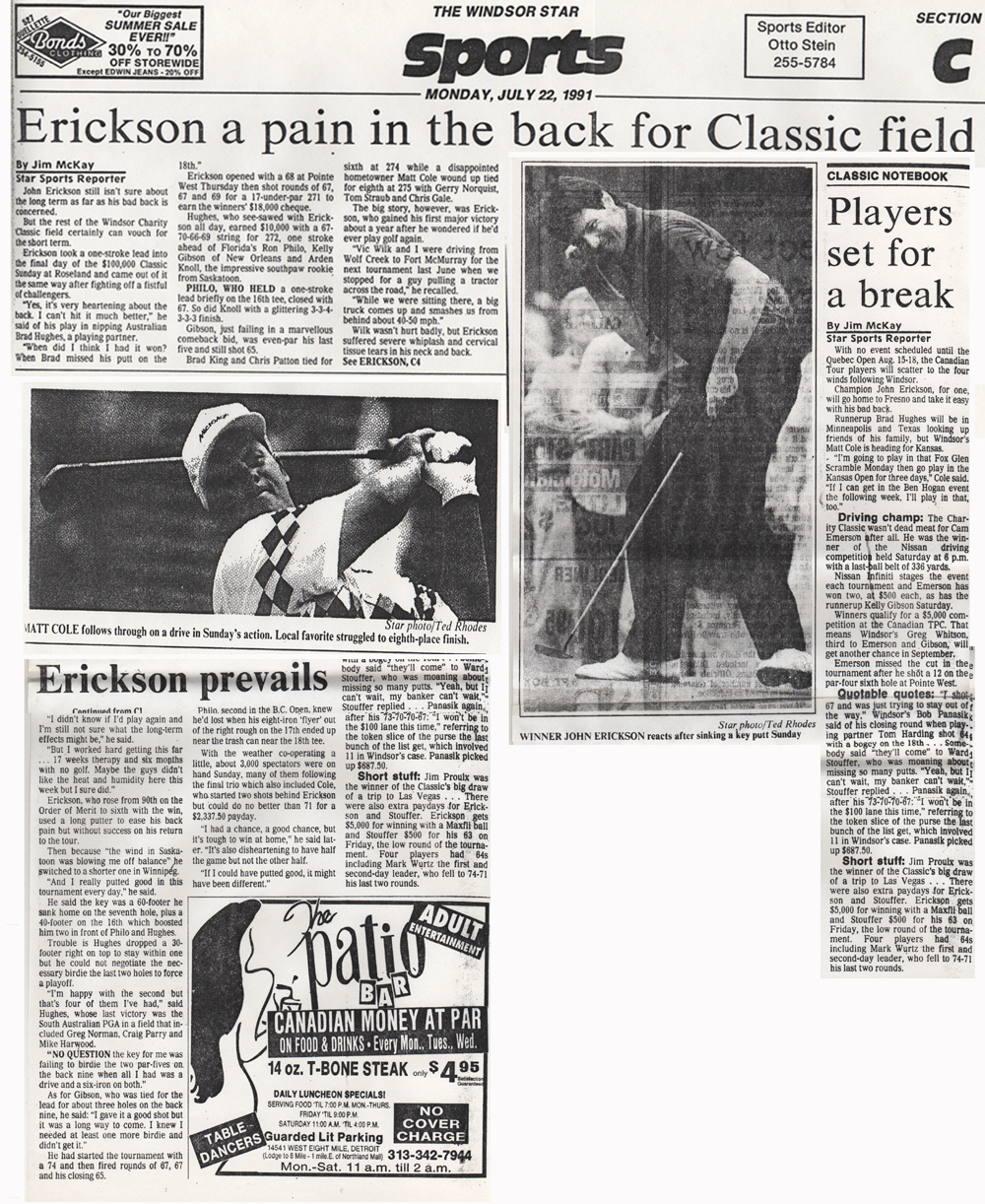 Until this fun week!

A few of my beauties!

Different set options... hands, elbow and shoulder plane.Hit from the core, swing from the heart!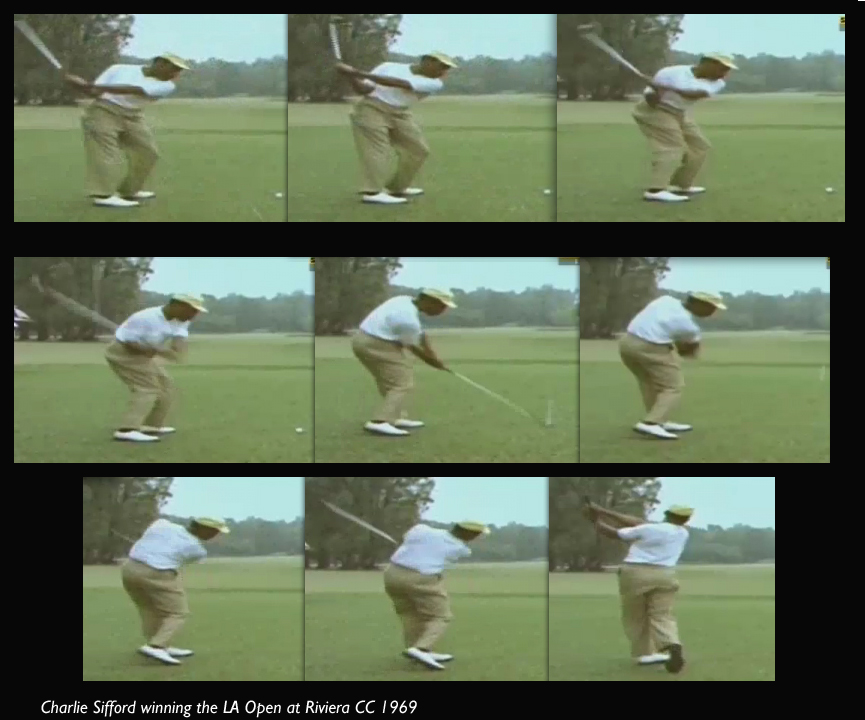 Charlie Sifford understood pivot driven flat swinging!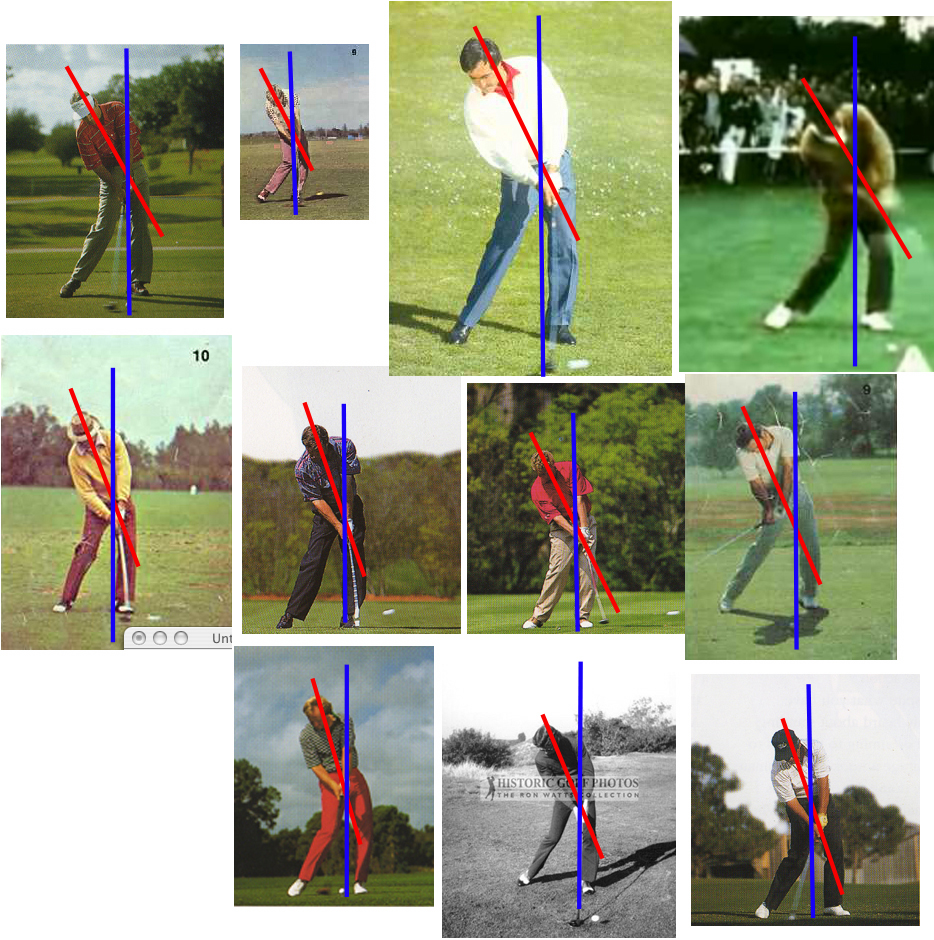 Spine axis tilt is imperative for us to keep the 4:30 line pathway open for us 24/7!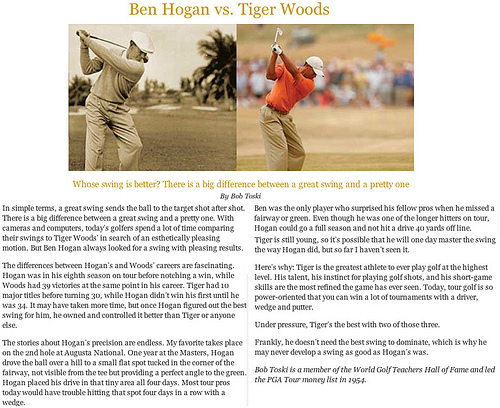 Bob Toski could not have said it better.

Australian Legend Billy Dunk who didn't play much overseas, once shot 65-65-65-65 ...28 under par to win the Australian PGAChampionship.
(yes, with persimmon and blades!) Do you see the secret revealed in frame 7?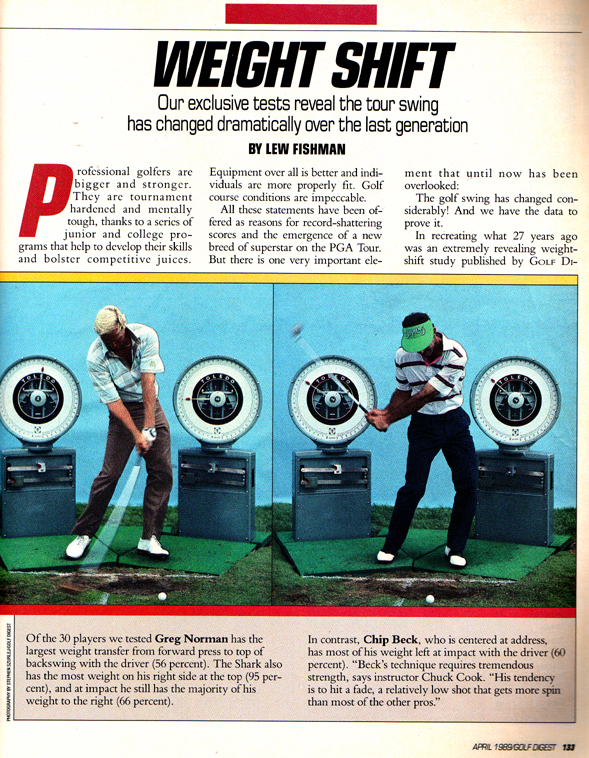 There is a lot to be learned here. Norman was the longest and straightest driver of a golf
ball arguably that has ever lived. I saw it first hand playing on the tour in late 1980's when
he was at his peak. This is an amanzing comparative study. There is a lot to ponder in this
article. To read the entire article click here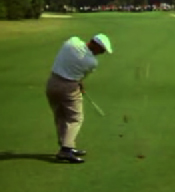 Only a true pivot driven hitter can pass the club through a true on plane position
post impact into P4 with an angled hinge. Is there a better way to strike a golf ball?
Had no idea this was happening until I was looking at a few swings on the monitor later that evening.. If you look close you can see
the ball riding the golded sun beam just below my right shoulder, and the strange almost holographic image of the ball as if it's still there
at impact in the last photo.. I was working on a few module #4 concepts. Quite astounding really.